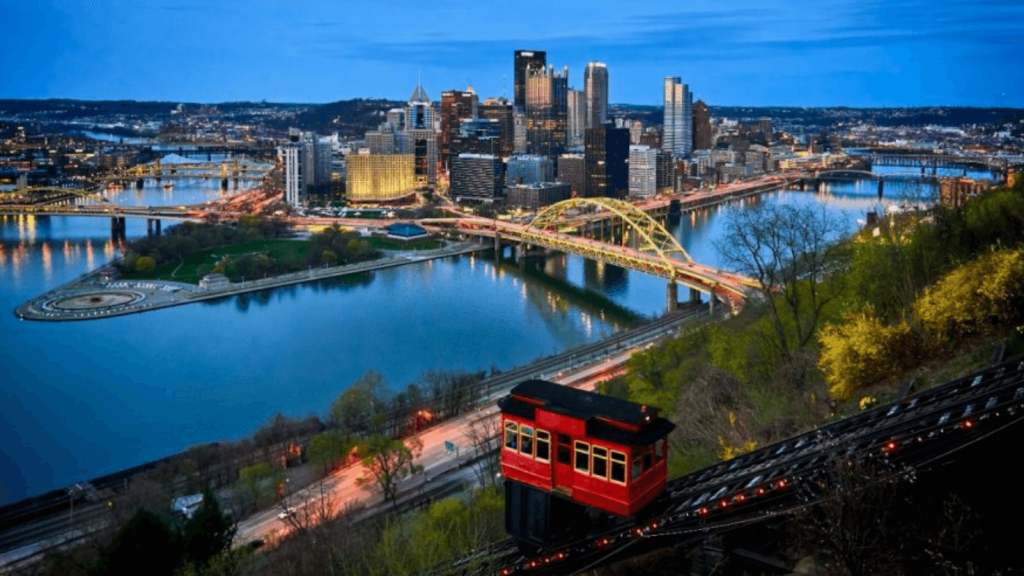 Project Description
Under the leadership of PI, Dr. Joe William Trotter, Jr., director of Carnegie Mellon's Center for Africanamerican Urban Studies and the Economy (CAUSE), Pittsburgh's "Democratic Futures" project brings together college and university humanities scholars with community-based organizations and grassroots social activists to produce a comprehensive history of Pittsburgh's African American experience from its inception during the late colonial era through recent times. We will document past and present racial injustices, alongside the ebb and flow of social and political movements to combat inequality, including forms of interracial cooperation as well as conflict. Moreover, in addition to highlighting institutions of higher education as key resources for bringing about sustainable change in the lives and conditions of Black people over time, our project will also illuminate how colleges and universities (much like so many business, labor, social service, and other institutions) developed and enforced their own forms of racial inequality that we aim to eradicate. By carefully documenting the myriad dimensions of social injustice in the city and region over time, this book will establish the empirical foundation for the development of "research-informed, community-engaged reparations plans" for the City of Pittsburgh and the larger metropolitan region.
The term reparations is defined in various ways. How do you define community-based reparations? Over the next three years, what strategies are you implementing to accomplish this?
We follow economic and public historians William Darity and A. Kirsten Mullen's definition of reparations as "a program of acknowledgement, redress, and closure for a grievous injustice." Employing this succinct notion of reparations (ARC), we address both contemporary forms of racial and class inequality today as well as the earlier onslaught of enslavement and Jim Crow. Our response to the next question provides insight into our strategies for the project moving forward.
Different teams comprise different types of colleagues and partners (e.g., historians, artists, community leaders). Can you describe the composition of the CMU Team? Moreover, who are the community partners engaged in this work?
All along this journey, the Pittsburgh project will enlist the help of influential community partners in government and public service; the religious and philanthropic communities; and the organized labor, entrepreneurial, and business sectors of the city's variegated political economy. Our collaborators will assist in researching, writing, understanding, interpreting, and forging solutions to systemic racial and class inequality across Pittsburgh and Western Pennsylvania. In accord with the larger mission of the Pittsburgh Project, we have assembled a team of researchers, writers, and community partners that includes: two half time Community Fellows (CFs); three graduate Research Assistants; four primary writing partners; and a six-member Community Advisory Committee (CAC). Co-chaired by a sociologist and historian, the CAC includes representatives of the Urban League of Greater Pittsburgh; the Carnegie Museum of Art; the Heinz History Center, a Smithsonian affiliate; and the Community College of Allegheny County. Both the CAC and CFs are helping the Pittsburgh Project realize three key goals: 1) to build a broader and more inclusive set of community partners; 2) to identify prospects for a series of oral histories on the recent period in the city's history; and 3) to forge an agenda for disseminating knowledge of the project more broadly through the community.
What factors are important to know about your local history to better understand your project?
Pittsburgh's African American community is widely known for its historic Hill District neighborhood, made internationally famous by Editor Robert L. Vann and the Pittsburgh Courier and later by playwright August Wilson's prize-winning plays set in the area. In reality, however, more so than most cities, Pittsburgh is not only a site of multiple African American neighborhoods widely dispersed across the hilly terrain within the city. It is also a city with smaller but substantial African American communities throughout Western Pennsylvania, many of them predominantly working class communities impoverished by the collapse of the steel industry during the late 20th century.
Is there anything else you would like to our partners across the country to know about CMU's Democratic Futures project?
Against the grain of widespread popular perceptions that the enslavement of Black people in Pittsburgh was minimal or nonexistent, our project seeks to uncover the legacy of slavery in Pittsburgh and Western Pennsylvania. In 1780, the Pennsylvania legislature outlawed the importation of new slaves into the commonwealth and decreed that all persons born in bondage after 1780 would be free at age 28, but an estimated 160 enslaved African people nonetheless lived and worked in Pittsburgh a decade later. Although their numbers would steadily decline during the early 19th century, Allegheny County reported nearly 30 enslaved residents as late as 1830. Pittsburgh slaveowners included merchants, landowners, farmers, lawyers, ministers, church elders, military officials, artisans, and slave and fur traders.