The Concordia CDF team aims to engage in research and restorative action for Indigenous people in western Minnesota and eastern North Dakota, home to Native/Indigenous communities of Anishinaabeg/Ojibwe and Dakota Sioux heritage. This project will confront the realities of systemic racism that impact the education, economic opportunities, and lives of Native American/Indigenous peoples and people of color. Specifically, the team will focus on the intergenerational trauma induced by the longer history of mandatory-attendance boarding schools, strategies to repair trust given this history, and language learning as a form of reparations.
Ultimately, this project aims to:
Promote much-needed healing for Native American/Indigenous families
Improve the educational situation for Native American/Indigenous students in our schools
Improve service providers' understanding of Native Americans/Indigenous peoples' challenges and adopt a trauma-based approach
Help Native American/Indigenous parents to trust and use services designed to provide assistance.
Principal Investigator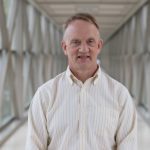 Community Fellow
Faculty
Additional Information
Latest News
Current Work