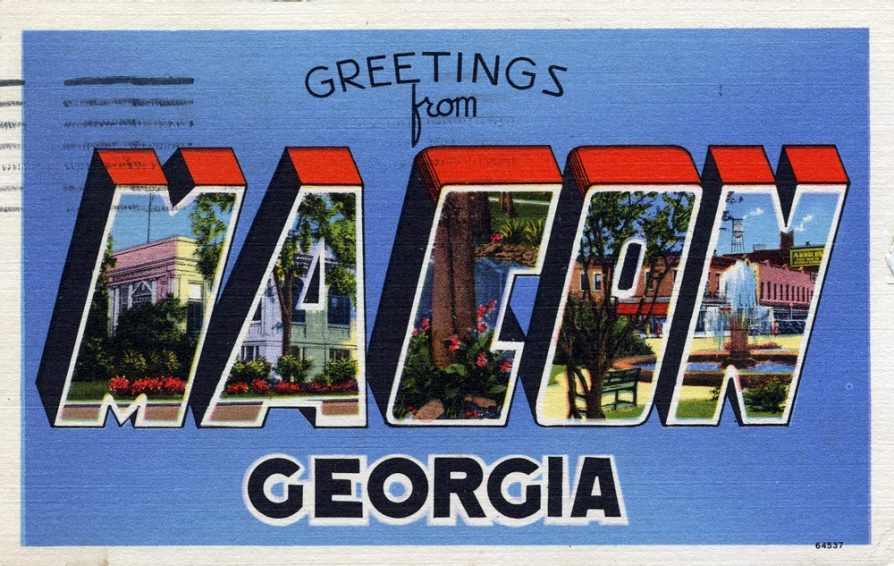 Project Description
Through a series of facilitated, collaborative discussions, Wesleyan College's new Lane Center for Social and Racial Equity and our Community Partner, the Tubman Museum, are working with community members and regional leaders in the arts, business, government, and education to identify areas in need of racial reparative justice. By hosting listening circles to capture Macon's collective story, Wesleyan's community discussions have been focused on making hidden histories of racial dynamics visible through public art and shared oral histories, sharing anti-racist practices with local educators and government policy makers, and creating a broader vision of what racial reparations could mean for Middle Georgia. As we continue through the grant period, approaches to help other institutions host similar community-based collaborative discussions on racial reparations will be recorded in a professional discussion guide by our partner organization, the Interactivity Foundation, a non-profit that provides strategies for creating social change through collaborative discussion models that support equitable civic engagement.
The term reparations is defined in various ways. How do you define community-based reparations? Over the next three years, what strategies are you implementing to accomplish this?
We took to heart that community-based reparations must be defined by the community members, not the College, so we launched our initial meetings last year by asking community members to co-create a definition of what racial reparations could mean for Macon. As some of our fellow national CDF teams have also noted, Macon community members emphasized that the base of the word "reparations" is "repair," and racial repair involves acknowledging and making amends for past wrongs. As a small, historically Predominantly White Institution that now serves students of color, Wesleyan puts itself in a listening capacity first. Our initial emphasis has been on building collaborative discussions that include as many voices as possible. In the process of listening and networking, we've been able to launch more specific projects, such as a chapter of the Equal Justice Initiative's Community Remembrance Project to bring historical markers to sites of racial terrorism in and around Macon. We've also begun to work with the Piedmont National Forest and the Linwood Cemetery to preserve unmarked African American and Indigenous gravesites. We're also collaborating with Storytellers Macon, a nonprofit that helps people to tell their stories powerfully, build empathy, and break down social and racial divides. Finally, Wesleyan College is in the process of documenting problematic blind spots in our own institutional history, which we hope will serve as a guide for other institutions with histories of slavery, segregation, and racial oppression.
Different teams comprise different types of colleagues and partners (e.g., historians, artists, community leaders). Can you describe the composition of the Wesleyan Team? Moreover, who are the community partners engaged in this work? 
Wesleyan College's main Community Partner is the Tubman Museum in downtown Macon, GA. Featuring African American art, history, and culture, the Tubman has a strong reputation of forty years serving the Macon community. As an organization known for its community advocacy, we have been honored to hold our community meetings in the Museum's downtown location, which also provides a neutral and more accessible meeting space for those coming from off-campus. Wesleyan's larger team is made up of a combination of professional historians, curators, community leaders, artists, storytellers, DEI professionals, educators and students. Through our collaborative discussions at the Tubman Museum, we've identified four main community Working Groups so far: Making Hidden Histories Visible, Public Art and Monuments, Public Policy, and Education Reform.
The Making Hidden Histories Visible Working Group is collecting oral histories on changing racial dynamics in Macon from both Wesleyan alums and the Middle Georgia community. This archive will expand as we set up a public listening booth with a professional recording device in the Tubman Museum this summer to encourage folks to share their stories. This group will also work with the Macon Cemetery Preservation Corporation and the Piedmont National Forest to preserve and identify unmarked African American and Indigenous gravesites and public cemeteries that have fallen into disrepair.
The Public Arts and Monuments Working Group features the work of faculty at both Wesleyan College and Mercer University who have begun collaborating through our Equity Center meetings to lead Macon's own Community Remembrance Project with the Equal Justice Initiative. Last month we held initial planning meetings with the EJI to establish Macon's own historical markers of overlooked historic sites of racial violence and lynching.
The Public Policy Working Group has begun discussions to create Macon's first Truth and Reconciliation Commission. Both local and regional government leaders have participated in preliminary conversations to determine next steps.
The Education Reform Working Group has begun to work with Macon's Frank Johnson Recreation Center to connect K-12 students learning the basics of documentary filmmaking with projects that will highlight leaders and mentors from Macon's overlooked historic Black neighborhoods. We hope to incorporate some of these projects into the larger oral history archives and potentially as featured content in upcoming exhibits at the Tubman Museum.
We also see our undergraduate students as part of our team. Our undergraduates are currently taking courses connected to this community-based work, such as Writing for Equity, a new course designed to support the CDF Project. These students have participated in workshops with Storytellers Macon, attended the Tubman Museum to see an exhibit about BLM protests focused on Confederate monuments in Macon, and written about their experiences visiting Macon's Linwood Cemetery, an historic African American cemetery that needs more public support to be properly maintained. Visiting authors and artists will also be Zooming into the Writing for Equity course, including Jewell Parker Rhodes, who will discuss her New York Times bestselling YA novel, Ghost Boys, focused on young black boys who have been killed due to racism and police violence; Felicia Rose Chavez, who will discuss her new book, The Anti-Racist Writing Workshop: How to Decolonize the Creative Classroom; and multimedia artist Stephanie J. Woods, who will describe the role of community and collective storytelling in her participatory art projects which "examine performative behavior, domestic spaces, and alternative realities that reference Black American culture and her experiences growing up in the American South." Wesleyan will share these online events free to the Macon community as part of the Equity Center's "Changing Up the Narratives" campaign. We also have students working in both Public History and Public Monuments courses who are creating preservation plans and public art projects that support the grant.
Finally, our last team member is the Interactivity Foundation, a non-profit organization that supports civic discourse through collaborative discussion methods. Wesleyan has partnered with the Interactivity Foundation since 2012, and we have used their collaborative discussion methods to break down boundaries between students in our First Year Experience course and in cross-campus diversity, equity, and inclusion discussions. The "IF Method" of collaborative discussion building is also the foundation of our current community discussions, and the Interactivity Foundation will be producing a professional discussion guide based on Wesleyan's grant work to help others learn from our experience and to expand our regional meetings in the future. We see the Equity Center's work as an ongoing conversation with the Macon community that will continue to produce new projects, amplify existing racial justice work, and create reparative justice outcomes beyond the scope of the initial CDF grant period.
What factors are important to know about your local history to better understand your project?
In his 2004 book Macon Black and White: An Unutterable Separation in the American Century, Andrew M. Manis notes that even though the election in 1999 of Macon's first African American mayor, C. Jack Ellis, demonstrates how many civic leadership roles had shifted to Blacks by the close of the Twentieth Century, communication and conversation across racial lines remains a stumbling block for Macon: "Thus in a new century, race and a persisting inability or unwillingness to talk about it remain a central strong factor in the social and political life of Macon, particularly in public education and tensions between city and county governments" (8). Wesleyan recognizes the need for deeper conversations about the region's racial divides and more intentional recognition of past harms as key elements of racial repair for Macon. Unacknowledged histories of lynching and racial terrorism, the evolution of segregation academies in response to Macon's late public school integration in 1969, white flight from the city center in the 1970s, racially-divided faith communities, and Wesleyan's own history as an institution with ties to slavery and the Ku Klux Klan are just some examples of local histories that inform our instance of the CDF Project in Macon.
Is there anything else you would like to our partners across the country to know about Wesleyan's Democratic Futures project?
Like many small liberal arts colleges around the U.S., Wesleyan must address its history and work to build trust with the broader community. The College is located in Macon's white-flight suburbs, both geographically and symbolically distant from the downtown setting of the Tubman Museum. Historians have identified enslaved people who labored on Wesleyan's campus, and most of Wesleyan's mid-nineteenth century trustees were documented slave-holders. In addition, as recently as 2017, Wesleyan retired troubling student traditions and iconography with roots in the Ku Klux Klan. As the first college in the world chartered to grant degrees to women, Wesleyan's founding mission to educate young women was visionary in 1836. Today, Wesleyan continues to serve marginalized students, including transgender, gender minorities, first-generation, and students of color who define our campus now. Our identity has changed dramatically from the past, yet we need to continue to uncover the truths that shaped moments of harm and mistrust. The launch of our new Equity Center is part of this process, and simple gestures are making a difference, such as holding our community meetings in a neutral location, breaking bread with community leaders, sharing our own faculty development work on anti-racist pedagogy and practices, connecting students to the community through experiential learning and hands-on social change, and amplifying racial reparative justice projects in Macon.