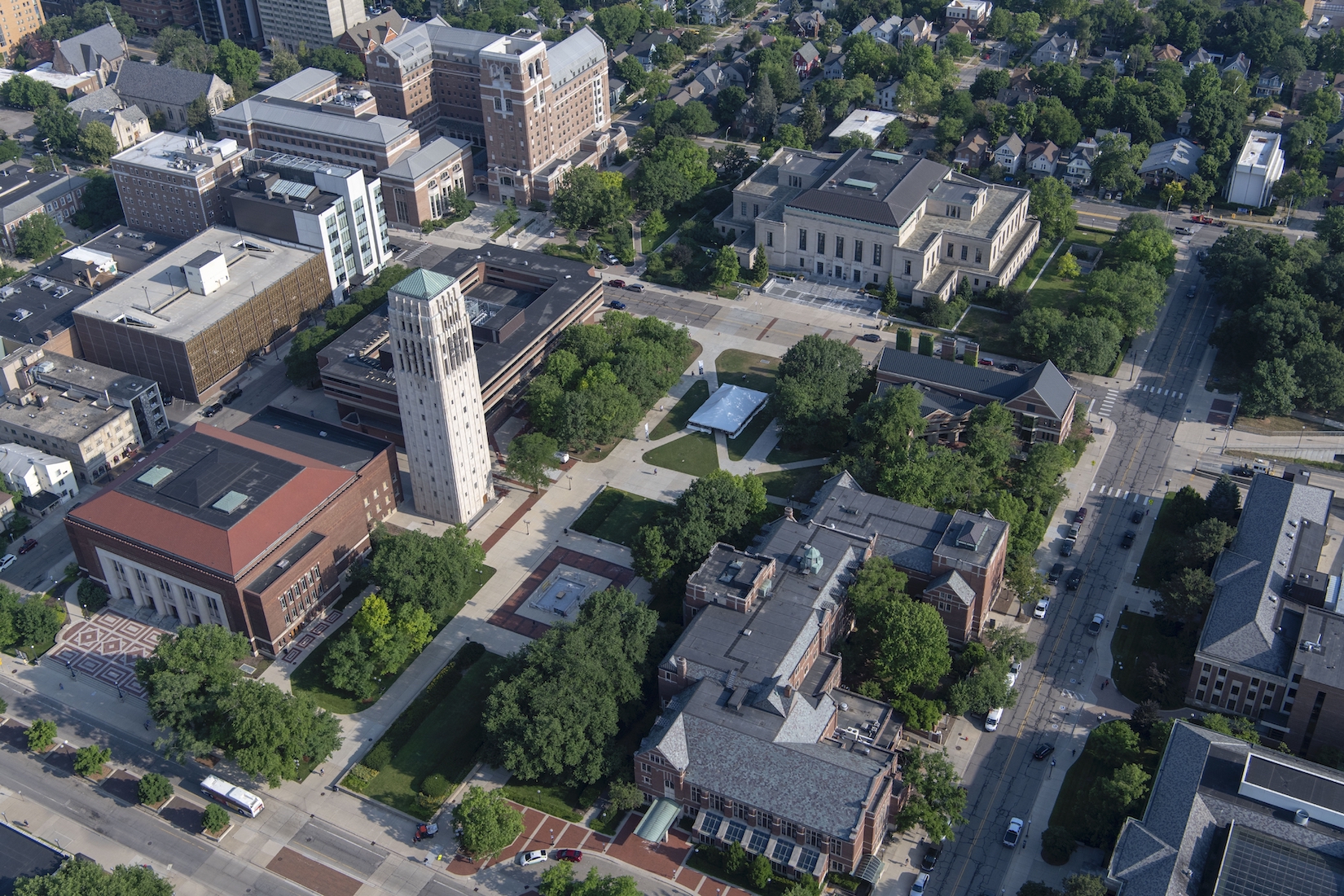 Project Description
The Crafting Democratic Futures project is a three year, grant-funded initiative housed in the U-M Center for Social Solutions. Over the course of the project's duration, the Center for Social Solutions will partner with colleges and universities across the country to develop community-led, research-informed reparations solutions. Led by project PI Earl Lewis, the Crafting Democratic Futures team at the University of Michigan will focus on three geographic areas in southeast Michigan: Ann Arbor/Ypsilanti, Detroit, and Flint. The U-M team will work with Community Fellows in each of these areas to identify issues in need of repair.
The term reparations is defined in various ways. How do you define community-based reparations? Over the next three years, what strategies are you implementing to accomplish this?
The Crafting Democratic Futures Project defines reparations as any attempt to repair the historical harms and contemporary injustices committed against African American and Native communities as a result of policies and practices installed during the periods of chattel enslavement, Jim Crow, and mass incarceration. While this can include financial redress from the U.S. government, it can also include national apology, and educational, housing, and healthcare programs. Rather than place strict parameters around reparations solutions, CDF emphasizes the importance of a nuanced, humanistic approach that centers local histories in telling a fuller account of racial harm and informing the solutions that follow; all in the spirit of repair and reconciliation.
Different teams comprise different types of colleagues and partners (e.g., historians, artists, community leaders). Can you describe the composition of the University of Michigan Team? Moreover, who are the community partners engaged in this work?
The U-M Crafting Democratic Futures team is comprised of staff from the U-M Center for Social Solutions, partners from across the University of Michigan, student researchers, and community fellows. University partners include the University Musical Society, the Center for Poverty Solutions, Rackham Graduate School, the U-M library, the School of Social Work, and U-M Publishing. The team has also selected three community fellows who will lead the community dialogues that inform the team's approach to reparations in each of their respective locations: Alize Asberry Payne (Ann Arbor/Ypsilanti), Asa Zuccaro (Flint), and Lauren Hood (Detroit).
What factors are important to know about your local history to better understand your project?
The U-M Democratic Futures project is grounded in three geographic locations in southeast Michigan: Ann Arbor/Ypsilanti, Flint, and Detroit. These three locations occupy a unique place in the long history of slavery in the U.S. as they each served a sites of refuge for enslaved Africans attempting to escape slavery. Many of these formerly enslaved individuals settled in these locations and built thriving communities. This history does not preclude the presence of structural racism in the area however. Communities of color in each of these locations found themselves subject to the racially restrictive housing policies of the Jim Crow era and urban renewal campaigns that saw the destruction and erasure of neighborhoods that once served as their cultural centers. These histories have shaped nearly every aspect of the quality of life in these areas for residents of color from home ownership, employment, healthcare, and education, among other factors.
Is there anything else you would like to our partners across the country to know about UM's Democratic Futures project?
Two of our project locations have already taken steps to implement reparative measures. In Detroit, voters recently passed a proposal to create a taskforce to explore reparations in the city with 80% of the vote. In Washtenaw County where Ann Arbor and Ypsilanti are located, an exploratory committee on reparations was formed in 2021 to explore potential steps the county can take to undo the long-term effects of slavery on black residents in the area through specific policies and investments.